BLIND: WHAT HIDES BEHIND THE LAYERS.
Genesis cryptoart creation "Blind" from the Victoria Unikel's art series "Dimensions of the Soul".


Preview of the visual fragment of audioNFT "BLIND"
The new Creative AI-version of Victoria Unikel's work "BLIND", demonstrates in action how we subjugate our hopes and dreams under a thick layer of stereotypes, false convictions and other's beliefs.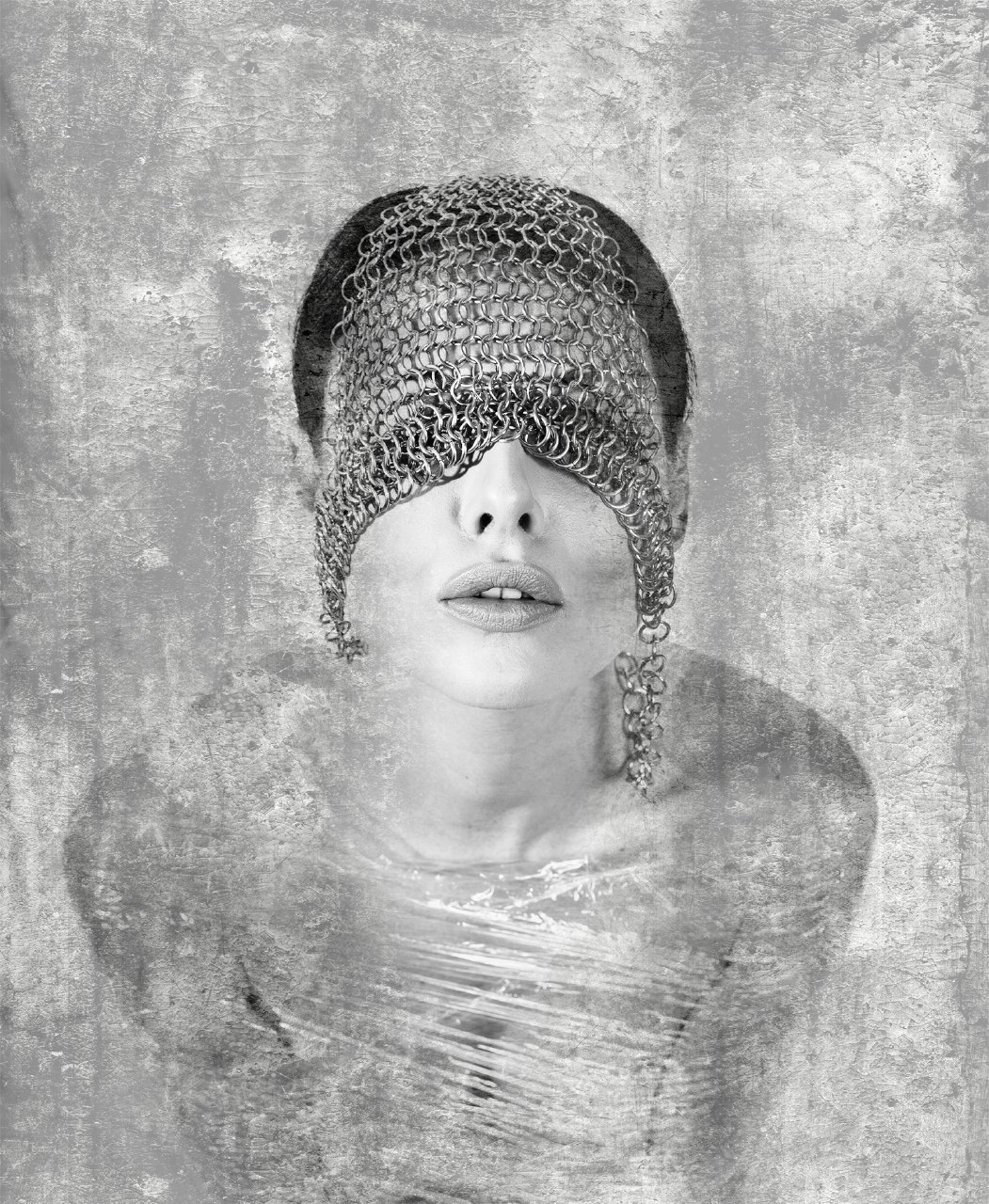 Original source work of art "BLIND" by Victoria Unikel
The original physical artwork "Blind" was donated to Make-A-Wish Foundation to support their humanitarian work and was auctioned at the Make-A-Wish Foundation's South Florida celebrity charity benefit on the November 6th, 2021.

When we lose our ability to look at reality objectively we have blinded ourselves. The only thing that can prevent the death of our creative soul is work that comes from within ourselves that is 'true'.
Only this truth can cut through the defensive and reflexive layers around our heart and free us.
But not every truth is what it is.
In the world where fakes are ruling minds and obfuscating reality the only way is go deep inside and explore.
In a new series of a collaboration works by award winning artist Victoria Unikel and multi-awarded, world's first AI music composer Musical Blockchain (led by the multidisciplinary immersive artist Gleb Divov), we're exploring the depths of artist's thoughts and feelings, using psychology-based Creative AI methods, modern generative practics and utilizing power of modern GANs and CNNs.
Resulting works are the source-of-inspiration-based interpretations of artist's original work by the Creative AI and human's feelings - in both visual and sonic dimensions.


"BLIND" HCI NFT / audioNFT released 06 NOVEMBER 2021
1/1 EDITION ONLY ON KNOWNORIGIN.IO
» BUY NOW Genesis NFT / audioNFT «